Women TechEU is a brand new initiative of the European Union. The scheme offers €75 000 grants to support the initial steps in the innovation process, and the growth of the company, as well as mentoring and coaching under the European Innovation Council (EIC) Women Leadership Programme, and EU-wide networking opportunities.
The call is funded under the European Innovation Ecosystems work programme of Horizon Europe, the EU research and innovation programme.
Following the evaluation by independent experts, the European Commission will be supporting a first cohort of women-led companies, from 15 different countries. The companies proposed for funding have developed cutting-edge and disruptive innovations, across a range of different areas, from early cancer diagnosis and treatments, all the way to reducing the negative impact of methane emissions.
Mariya Gabriel, Commissioner for Innovation, Research, Culture, Education and Youth, will present, during the press briefing, the selected companies and announce a scale-up of the 2022 Women TechEU programme.
Information about the live streaming of the event coming soon.
innovation

Tuesday 1 March 2022, 10:00 - 10:30 (CET)

Live streaming available
Practical information
When

Tuesday 1 March 2022, 10:00 - 10:30 (CET)

Languages

English

Organisers
Description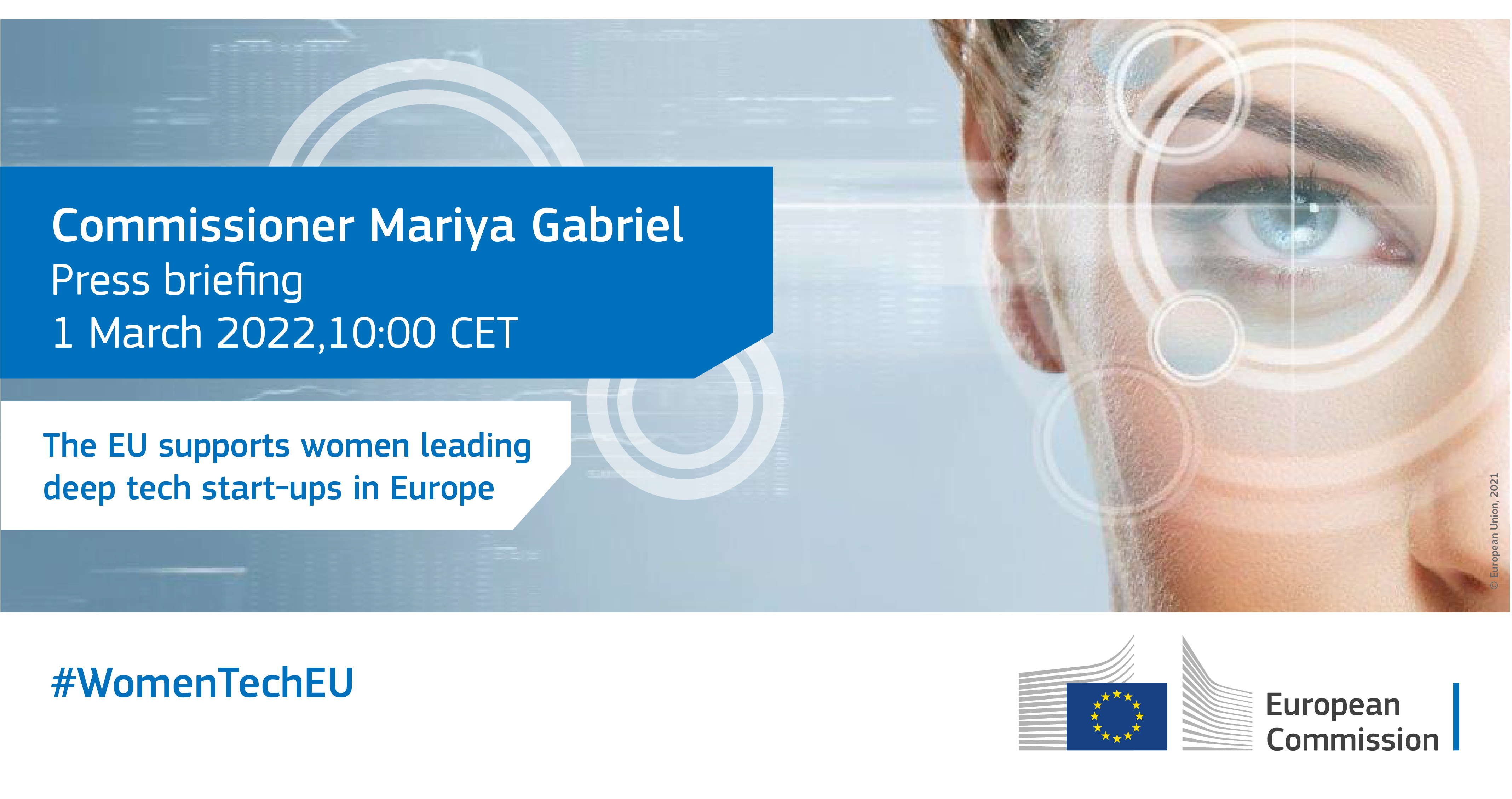 Women TechEU is part of a series of EU measures to boost female innovators. Key initiatives include ambitious pitching targets for women-led companies under the European Innovation Council (EIC) Accelerator, a gender balanced EIC Board, integration of the gender dimension in the relevant EIC Challenges and a gender and diversity innovation index to track progress are driving change.