A series of exclusive in-depth talks and international guests will guide you to discover how the challenges we are facing globally, and the solutions devised by designers and SMEs that converge around the most topical issues in fashion and design.
We will talk about circular economy and resource efficiency, advanced digitised production, value chains and business models, as well as smart and high-performance materials. Innovation and social inclusion, the reinvention of craftsmanship and the preservation of Europe's heritage, as well as high added-value solutions for growth markets will also be covered in a series of dedicated sessions.
To discover the agenda of the event, and to register for free, visit: https://bit.ly/3vhV8cE
textile industry | innovation

Tuesday 11 May 2021, 10:00 - Wednesday 12 May 2021, 17:00 (CEST)
Practical information
When

Tuesday 11 May 2021, 10:00 - Wednesday 12 May 2021, 17:00 (CEST)

Languages

English

Organisers
Description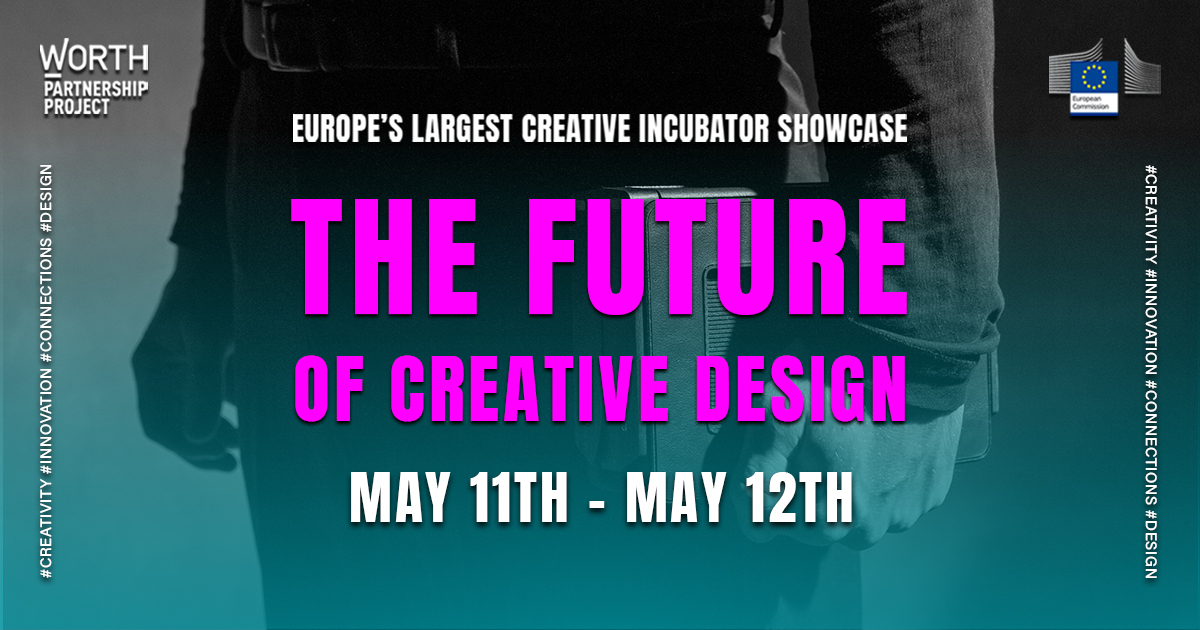 During the conference, you will be able to discover all 64 projects from the Third Call of the WORTH partnership project, each of which has committed to developing design solutions that enable smart, sustainable and inclusive growth.