With EUR 2.1 billion spent in funding more than 1000 initiatives developed in 66 countries, COSME projects have had an impact in a variety of sectors including tourism, textiles or advanced manufacturing. The projects supported SMEs in their internationalisation efforts, strengthened clusters' collaboration networks and provided training and mentorship for aspiring entrepreneurs.
Curious to know more about the programme's results? Take a look at our infographic!
COSME Results Infographic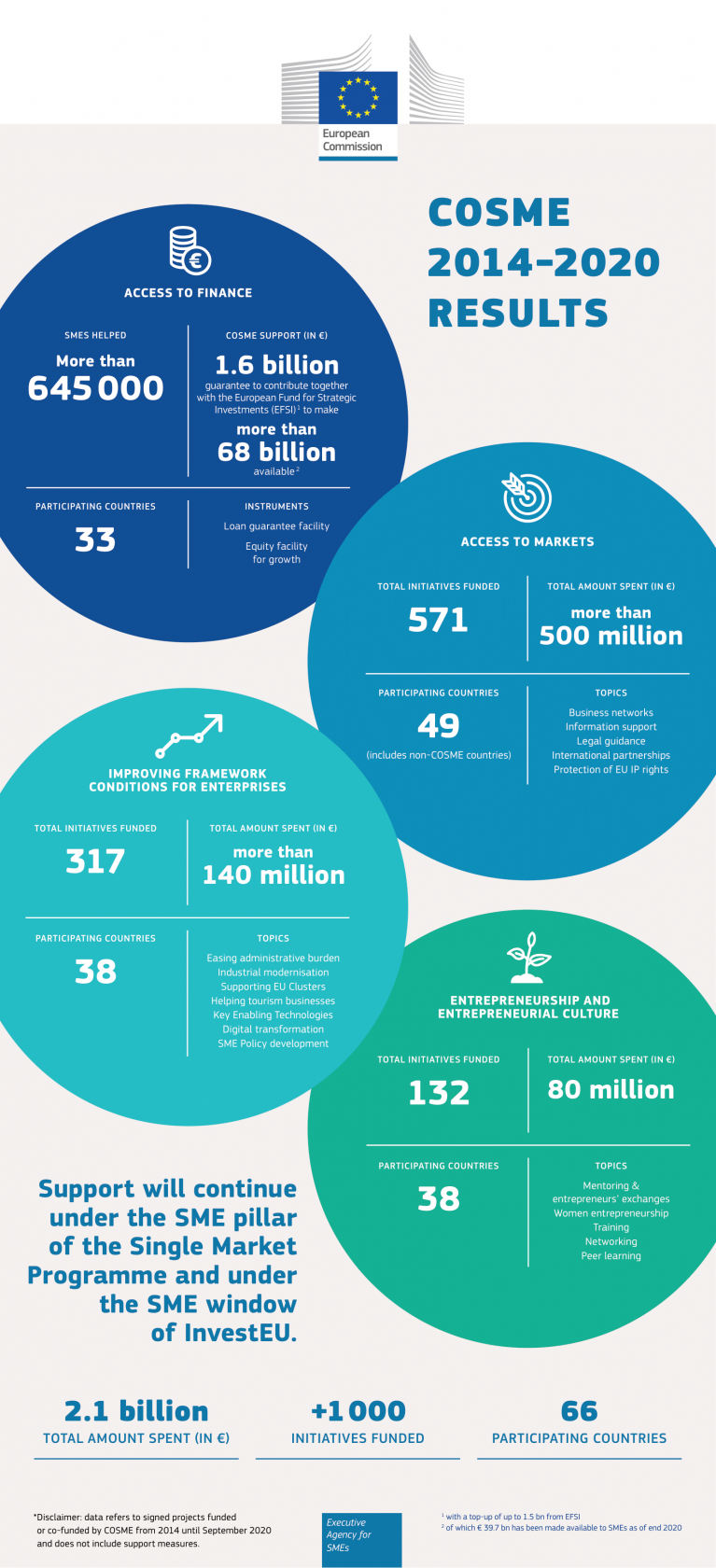 Download
The Single Market Programme will continue this support under the SME pillar, where it will focus on priorities essential for the economic recovery while supporting a better enforcement of Union law. It will also concentrate on promoting the competitiveness of SMEs, using flagship initiatives like the Enterprise Europe Network and Erasmus for Young Entrepreneurs.
But not only that! More key initiatives will continue its journey helping EU SMEs achieve its objectives. This includes internationalisation support provided by the SME Centre in China, the EU-Japan Centre for Industrial Cooperation, or our IP Helpdesks. Our top-notch EU Cluster support initiative will also continue under the European Cluster Collaboration Platform, and we will have additional projects working on important European sectors such as tourism or fashion, with a focus on sustainability and innovation.
Stay tuned to our social media channels (Twitter/LinkedIn) & website for more information on our projects and initiatives and further updates on calls under the new programme!
 For more information on the new Single Market Programme you can read the official press release and have a look at the factsheet.
Details
Publication date

17 May 2021