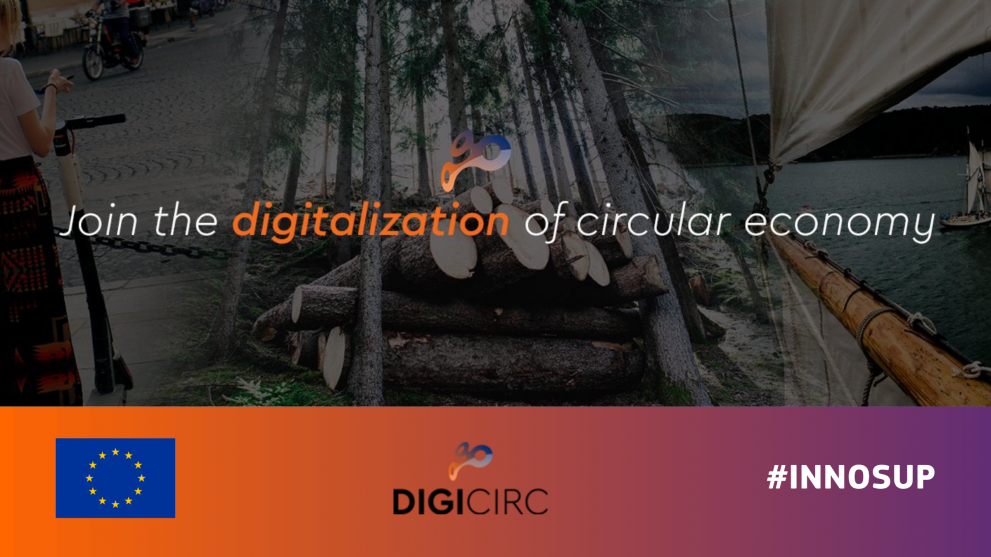 DigiCirc aims to seize upon the potential of new digital technologies to boost the transition to circular economy. It focuses on three thematic areas: circular cities, bio economy and blue economy.
The project brings together potentially high-impact SMEs and creates a new cross-European ecosystem working around the circular economy. It does so by organising acceleration programs and building a community of likeminded stakeholders. Moreover, it developed digital tools to support interested firms. The DigiCirc data hub, for example, lists interesting datasets relating to circular economy, while the matchmaking platform helps SMEs find potential partners. The project constantly expands these tools, so make sure to keep an eye on them!
DigiCirc has already closed two cascade funding calls - one on circular cities, and another one on the blue economy.
With its first acceleration programme, DigiCirc supported 17 cross-sectoral SME consortia in the development of their advancing solutions for circular cities. Projects under acceleration included solutions on food and plastic waste, renewable energy and circular energy consumption in urban environments, local and circular production, and urban mobility.
The second call on blue economy closed on 8 September and the solutions to be financed will be selected and announced in November 2021.
On 9 September, DigiCirc published its third open call in bioeconomy. The deadline for applying for the acceleration programme is 10 November. The programme will start in February 2022.
For each call, the acceleration process is similar: Throughout an intensive 12-week programme and under the guidance of experienced business coaches and mentors, the consortia develop their business plans and validate their prototypes. Intellectual property rights, as well as technical and business aspects are addressed.
At the end of every accelerator programme, an event is organised. Participating consortia pitch their projects and prototypes to investors and project partners. Finally, the top five projects per call are awarded a grant of EUR 100,000 each to bring their prototypes to market.
You can find more information about the project and its open calls on the website.
Details
Publication date

25 October 2021

Author