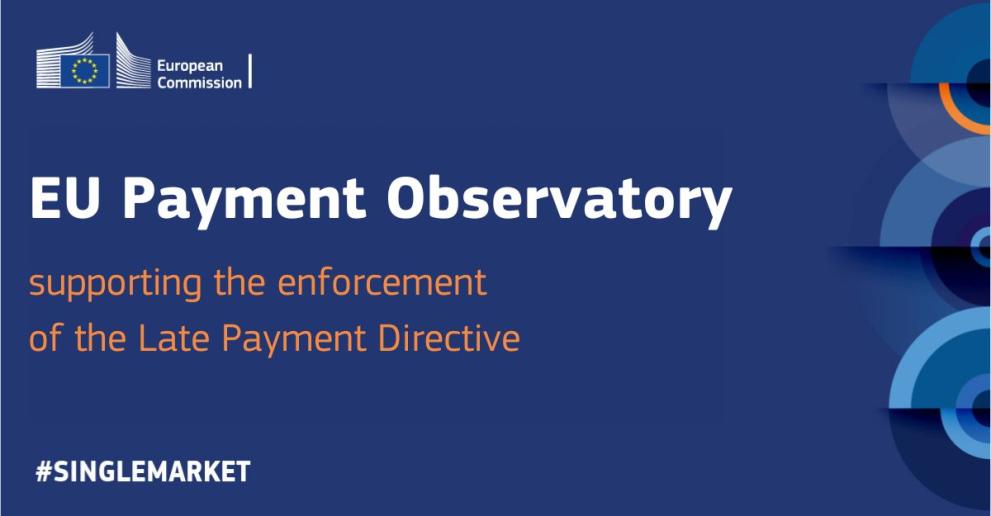 In her last State of the Union address of 14 September 2022, European Commission President Von Der Leyen emphasised the terrible impact that late payments have on millions of European SMEs and confirmed the revision of the Late Payment Directive '– because [she stated ] it is simply not fair that 1 in 4 bankruptcies are due to invoices not being paid on time.'
To contribute to this commitment, the European Innovation Council Executive Agency (EISMEA) in collaboration with the Directorate General for Internal Market, Industry, Entrepreneurship and SMEs (DG GROW) of the European Commission launched the EU Payment Observatory.
The EU Payment Observatory should play a crucial role delivering transparency on payment discipline at EU level and will aim 'to provide SMEs with a modern and strong legal framework' – objective of the Directive revision as stated in Commissioner Thierry Breton's blog.
The Observatory, which is currently confirmed for a two-year duration, will be featured in the European Commission Late Payment webpage.
For more information about the objectives and activities of the Observatory, you can contact EISMEA team via email at EISMEA-SMP-COSME-LATE-PAYMENT

ec [dot] europa [dot] eu (EISMEA-SMP-COSME-LATE-PAYMENT[at]ec[dot]europa[dot]eu).
Details
Publication date

8 March 2023

Author