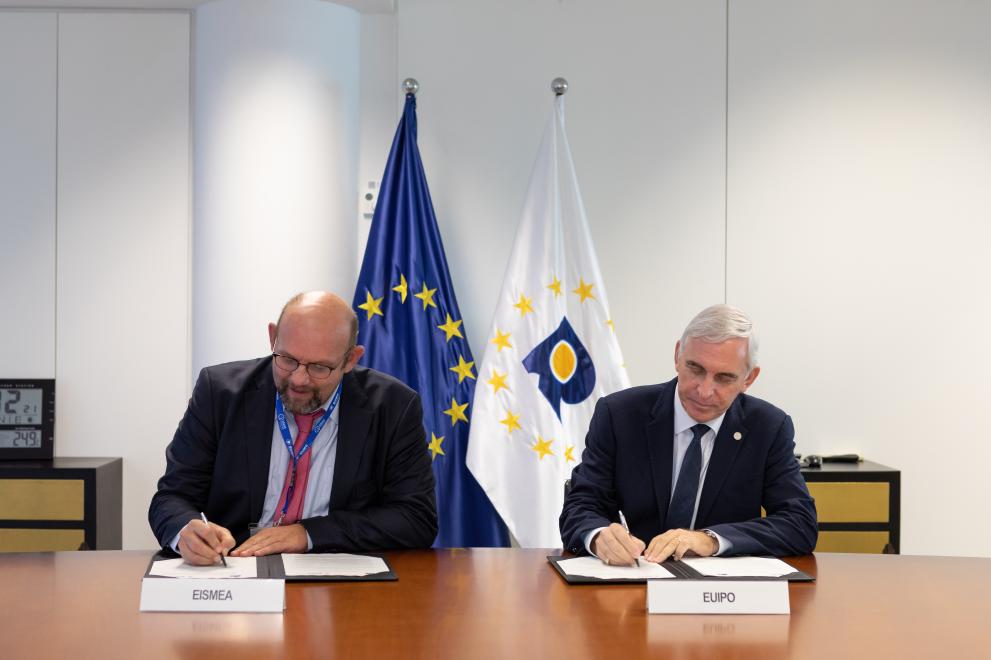 The European Innovation Council and SMEs Executive Agency (EISMEA) and the European Union Intellectual Property Office (EUIPO) have signed a service level agreement to assist beneficiaries of the Horizon Europe - European Innovation Council funding scheme. 
The agreement, signed on Friday 28 October 2022 by the Director of the EISMEA Jean-David Malo and the Executive Director of the EUIPO Christian Archambeau, will strengthen the cooperation between the two agencies, and improve intellectual property awareness and management among innovative companies in Europe.
The pilot project will specifically target the beneficiaries of the European Innovation Council to help bring high-risk, high-impact technologies to the market. The implementation is set to begin in January 2023. 
Under this new agreement, the EUIPO will provide expertise through a service that helps companies identify which intangible assets should be protected and in what way intellectual property can help support business growth. The EIC beneficiaries will also have access to a list of experts that they can contact in case of doubt. 
Intellectual property management is important in the context of EU programmes such as Horizon Europe as it touches upon the exploitation and dissemination of intellectual property within project results.
EUIPO
The European Union Intellectual Property Office (EUIPO) is responsible for managing the EU trade mark and the registered Community design. The Office works with the IP offices of the EU Member States and international partners to offer a similar registration experience for trade marks and designs across Europe and the world.
In November 2021, a Letter of Intent was signed between the European Commission Directorate General for Research & Innovation, EISMEA and the EUIPO which already established a commitment to deliver IP assistance in the framework of a series of Horizon Europe EIC projects.
Details
Publication date

28 October 2022

Author