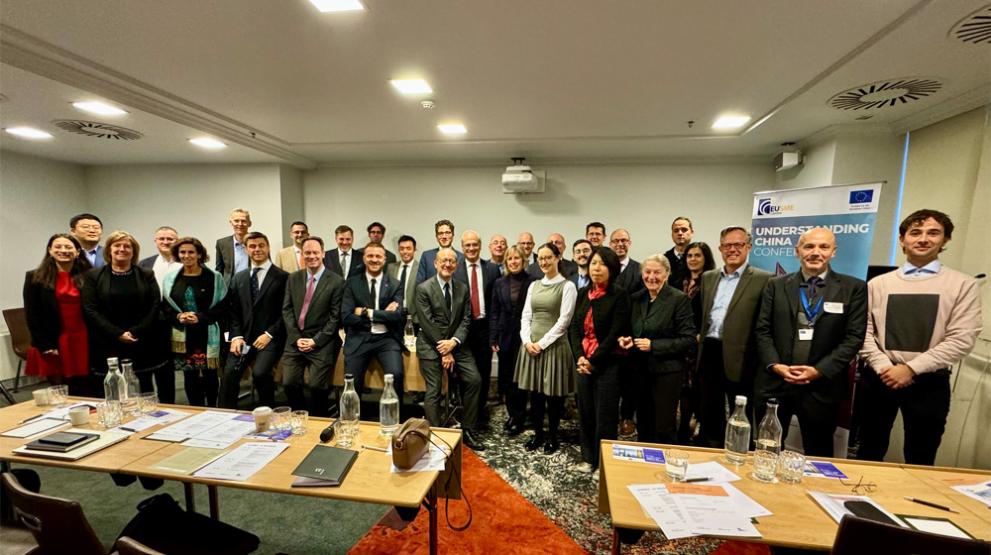 The Understanding China Conference took place in Brussels on 24 and 25 October 2023.
On the first day, policymakers from the EU institutions, economists, industry experts, and think-tank analysts shared their insights into EU-China trade relations, China's economic outlook and policy environment and how these factors impact European SMEs.
The second day of the Conference included sessions on specific issues faced by SMEs, as well as presentations on IPR protection and market entry paths, with case studies of enterprises already active in the Chinese market.
Organised since 2011 by the EU SME Centre, the Understanding China Conference is the EU SME Centre in China's annual flagship event and informs stakeholders of recent developments and trends observed in China that are likely to impact European small and medium-sized enterprises.
From the European Innovation Council and SMEs Executive Agency (EISMEA) of the European Commission, Head of Sector Igor Kalinic explained the focus points of the EU SME Centre in Phase IV (2022–2025).
About the EU SME Centre in China
Funded via the COSME and Single Market Programmes, the EU SME Centre in China provides since 2008 high-quality business support services to help companies to seize the opportunities and face the challenges of the Chinese market.
The main goals of the EU SME Centre in China are:
Assisting European SMEs in assessing their readiness to enter the Chinese market and providing advice on opportunities and risks of establishing and developing a commercial presence in the Chinese market (through exports, investments or both);
Improving synergies and sharing best practice at the European, national and regional business association levels, including collaboration with other EU-funded projects, with the ultimate goal to benefit the target SMEs intending to do business in China;
Strengthening the advocacy activities of the EU business community.
For more information, visit the official EU SME Centre in China website
Details
Publication date

9 November 2023

Author