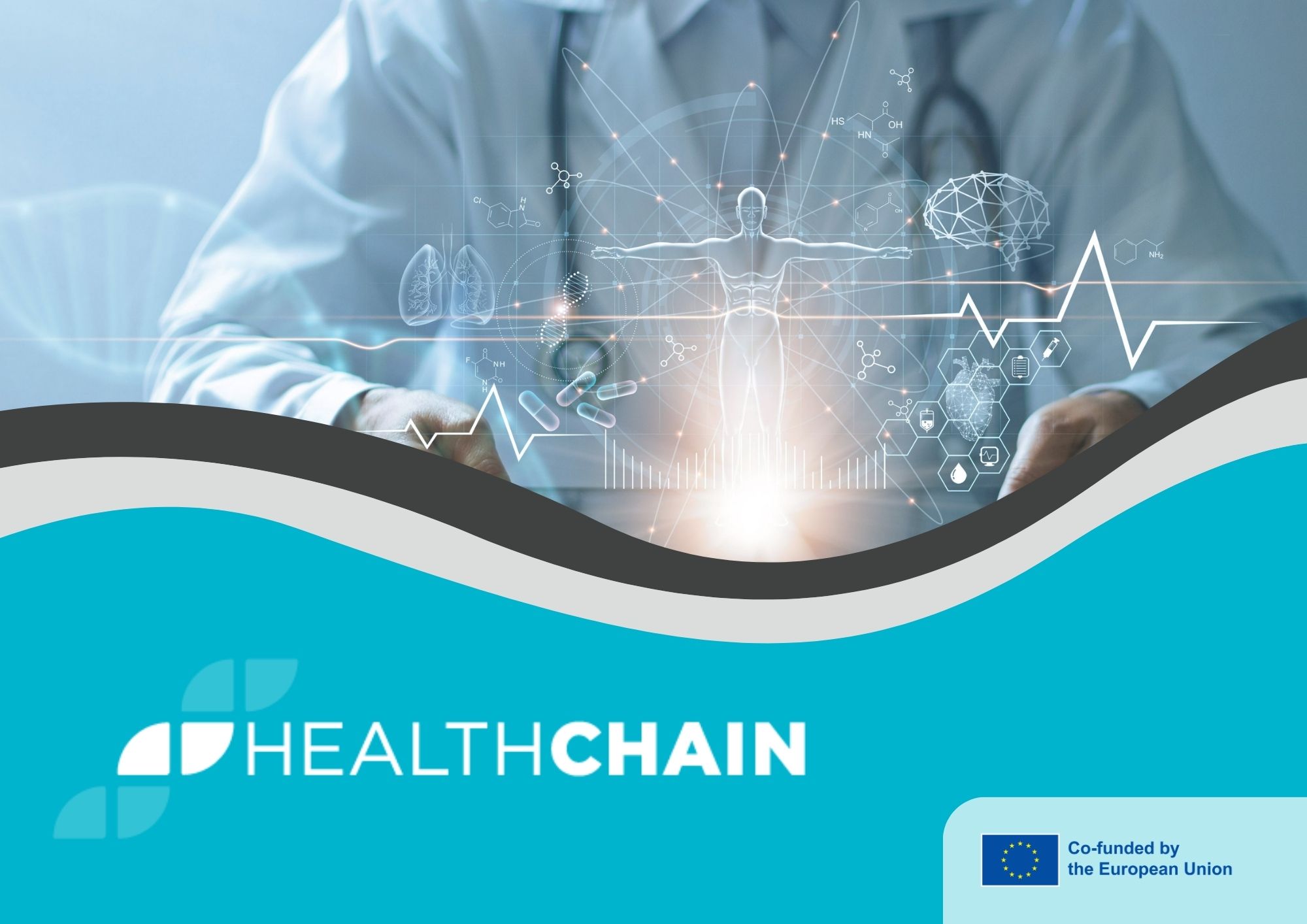 HealthChain, a project funded by the European Union's I3 Instrument, was launched on 1 January 2023. The project aims to create demand-driven digital health solutions by fostering collaboration between Healthcare Organizations (HOs) and IT companies. With a focus on co-creation and adoption, HealthChain brings together a diverse consortium of 18 partners spanning five regional ecosystems across different EU countries, ensuring a holistic and inclusive approach to transforming healthcare.
One of the key strengths of HealthChain lies in its demand-driven and co-creative approach. By involving HOs and end users in the identification of needs and challenges, the project ensures that the digital health solutions developed are tailor-made to address specific requirements. This user-centric approach not only enhances the relevance and effectiveness of the solutions but also boosts their likelihood of market uptake and successful adoption.
The HealthChain model incorporates two approaches to solution development:
Pre-defined Challenges: Under this approach, challenges defined by HOs during the project proposal phase are tackled with the help of pre-selected partners. By allocating sufficient resources, this method facilitates the potential scalability of solutions across borders, paving the way for seamless and widespread implementation.
Identifying Unmet Needs: The second approach involves active engagement with each HO to identify two unmet needs. Solvers from the consortium regions are then selected through the Financial Support to Third Parties (FSTP) call. These selected Solvers take on the task of piloting innovative solutions to address the identified needs, amplifying the impact of digital health innovations all over Europe.
HealthChain's impact goes beyond mere solution development; it aims to establish a collaborative platform known as the HealthChain Community of Practice (CoP). This space serves as a knowledge-sharing hub where participants can exchange expertise, share lessons learned, and access valuable resources. The CoP not only fosters collaboration within the consortium but also aims to inspire other regions to adopt and implement the HealthChain model using their own resources.
With the public and private sectors working together, HealthChain sets an example of how collaborative efforts and cross-border connections can lead to remarkable advances in digital healthcare. By focusing on real needs and involving users from the start, HealthChain ensures practical solutions that truly make a difference.
Who is involved?
Ticbiomed, a leader in the digital health sector, is driving the efforts of the HealthChain consortium. The consortium is strategically designed to encompass the regional ecosystems of Murcia (Spain), Centro (Portugal), Western (Slovenia), Primorsko-Goranska (Croatia), and East Netherlands (Netherlands). Each region plays a vital role, with HOs identifying challenges and piloting proposed solutions, two IT companies (Solvers) collaborating to develop these solutions, and a regional Ecosystem Supporter (ES) facilitating cross-border connections among regions.
For further information, please visit HealthChain's website.
Reference

101094676

Project duration

1 Jan 2023 - 1 Jan 2026

Project locations
Overall budget

EU contribution

€6 741 001

70% of the overall budget