Since its launch in 2008, the Network has played a crucial role in facilitating the access of European SMEs to the Single Market and third country markets and in providing growth-oriented, integrated business and innovation support services to help them compete. Over 12 years, almost 2.9 million SMEs have benefited from key Network services helping in market positioning, cost savings and job creation. As a result, the Network is now the largest support network in the world for SMEs with international ambitions, active in over 60 countries.
With grants for the current Network due to expire at the end of 2021, the European Commission is now looking for proposals for the next Network, initially for the period from 1 January 2022 to 30 June 2025. This Network will be funded under the new Single Market Programme (SMP), which succeeds the COSME Programme.
The available budget of the call amounts to an impressive EUR 164.5 million and it is expected to contribute to the SMP objectives, improving the competitiveness and sustainability of SMEs in Europe and promoting entrepreneurship. It will do so by:
Facilitating their access to the Single Market and third country markets;
Supporting their innovation and innovation processes;
Helping them to cooperate and where appropriate integrate with local, regional, national and European clusters as well as industrial ecosystems and global value chains.
The Network will build upon its existing strengths, expertise and achievements and take them to a new level. Most notably, the new Network will play a crucial role in helping all types of SMEs in their transition to more sustainable business models through dedicated Sustainability Advisors and other sustainability services. It will also facilitate SMEs' digitalisation by helping them to adapt their processes, to use digital technologies and to develop new products and services using digital means. Above all, it will support SMEs to become more resilient, to recover fully from the COVID-19 crisis and emerge stronger.
To apply, go to the EU Funding & Tenders Portal.
The deadline for submission of proposals is 11 August 2021 17:00 (Brussels time).
The recordings and presentations from the info day are available!
An onlineinformation session took place on 22 June to present the modalities and the rules for participation in the call.
In case you missed it check out the recordings and the presentation (below) from the Info Day: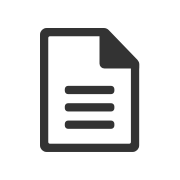 Download
Download
Details
Publication date

24 June 2021